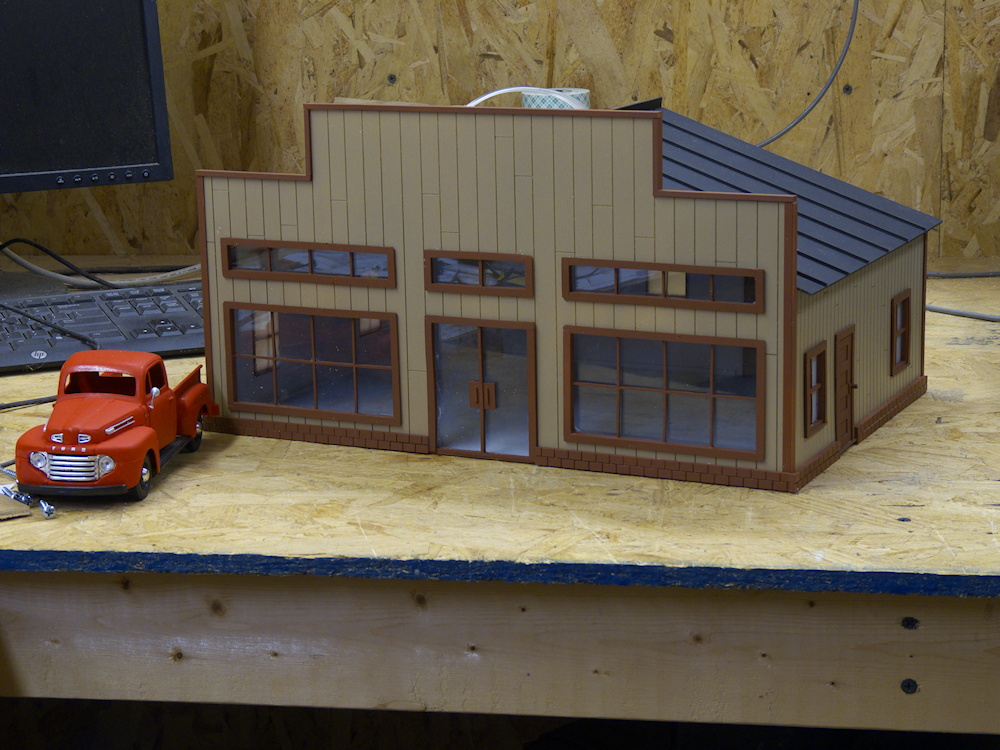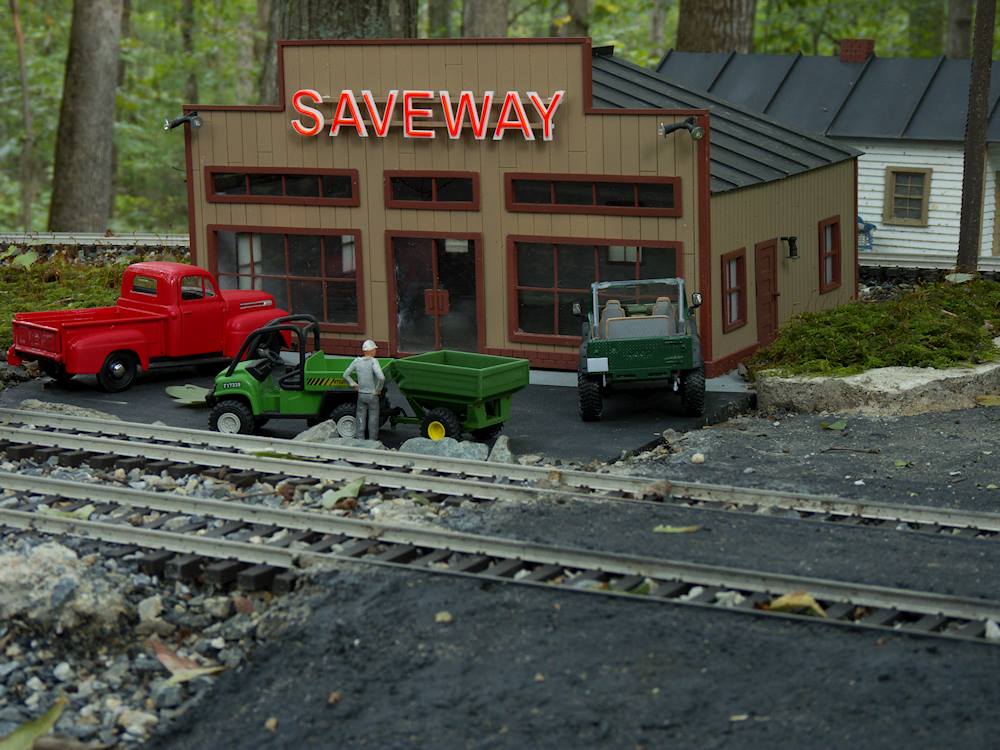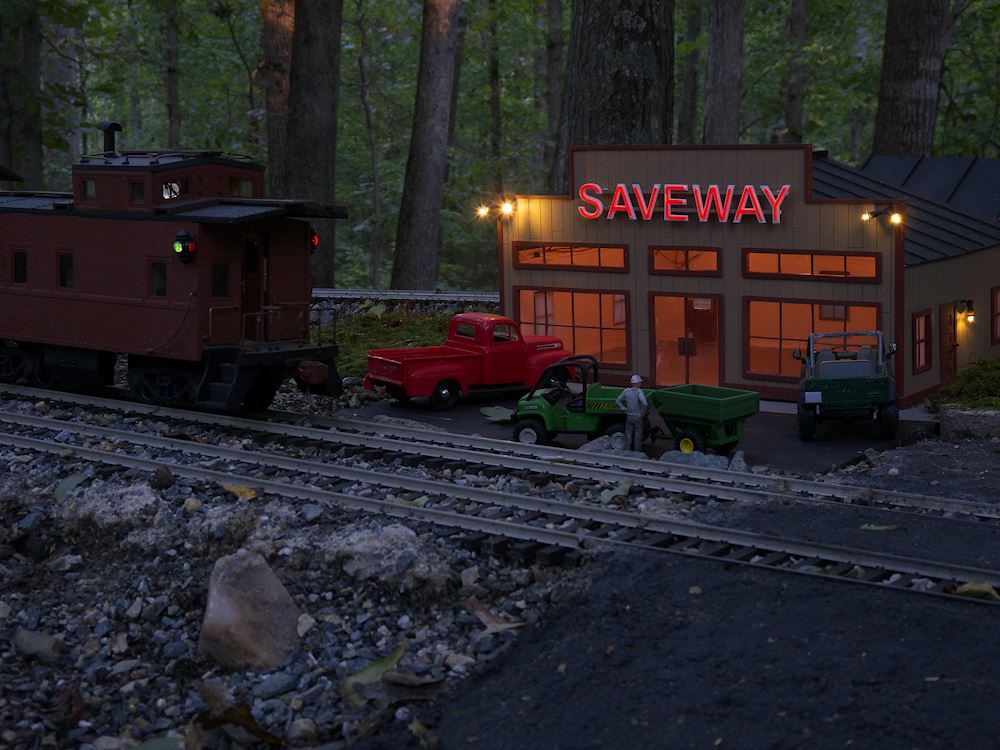 Another building I've more or less finished (still needs a detailed interior). All cut out from .060 and .123 sheet styrene on my X90. I order 16x16 squares of it from tapplastics.com. Great place, they will cut it to size for you.
This is an original design, I originally did it in thin plywood but that didn't last long outside. So I re-did it in styrene. I LOVE styrene, super easy to work with, I use a 1/32" 2 flute endmill from precise bits running at about 7500 rpm and with a feed rate of 20. I make multiple passes of .030 each depth, works great. Quiet, minimal chips.
I do plan on a fairly detailed interior, at least some checkout stations and a few coolers and shelves of cans and dry goods. The previously posted elevated train station will also get an interior, plus some 3D printed patrons in the waiting room.
Most of the lights are LEDs plus a few small 12v bulbs. The LEDs are driven by CL2N3-G led drivers. I feed 12v to all the buildings from a tiny solar panel setup with a 12v deep cycle marine battery as the main power. The drivers take the 12v and regulate it automagically for the LEDs. Works great. The 'neon' sign is EL wire from sparkfun.com. I cut each small piece and then wire it with thin magnet wire on the back of the sign. That took forever but I like the way it looks in the dark.